Mystik Sage was created from the guidance of my ancestors. Our herbal practice is based on intuition and mindfulness; honoring all that is creative, wise, and beautiful within myself and the plant spirits. We are here to offer offerings of healing.
The manifestation of Mystik Sage began with my fascination of crystals in 2015. The rawness and beauty of these marvelous pieces of Earth ignited a change within me. Suddenly, my understanding of collective consciousness grew. My spirit led me down various avenues of learning before I became a herbalist; all vital, all necessary. I've studied birth work as a doula, Reiki, and Plant Spirit Medicine amongst other things. In 2017 I became a certified herbalist and Mystik Sage was born. My practice is heavily guided by Spirit and my ancestors. It's amazing how intuitive my creation process is, the herbs speak to me and my hands begin to create. Always keeping mindfulness, intention, and gratitude at the forefront of our practice. Mystik Sage honors all that is creative, beautiful, and sacred within me, within us, and the plant spirits. We are here to offer offerings of healing, offerings of love, and above all knowledge and guidance.




The Natural Way is the Best Way
Here we believe nature knows best; we honor the process of allowing our plant spirits to do their thing. All of our in house apothecary goods are created by hand, in small batches, with the finest all natural and organic ingredients we could get our hands on. We refrain from using synthetic fragrances, artificial ingredients, parabens, or any other yucky items you could think of. The natural way is the best way. We support local sustainable farmers and poc woman owned businesses. Every item within our shop is mindfully curated or carefully selected to ensure that each items meets our standards. We believe self love begins with self care and are ecstatic about providing all natural, safe, mindfully crafted items to add to your self care routines.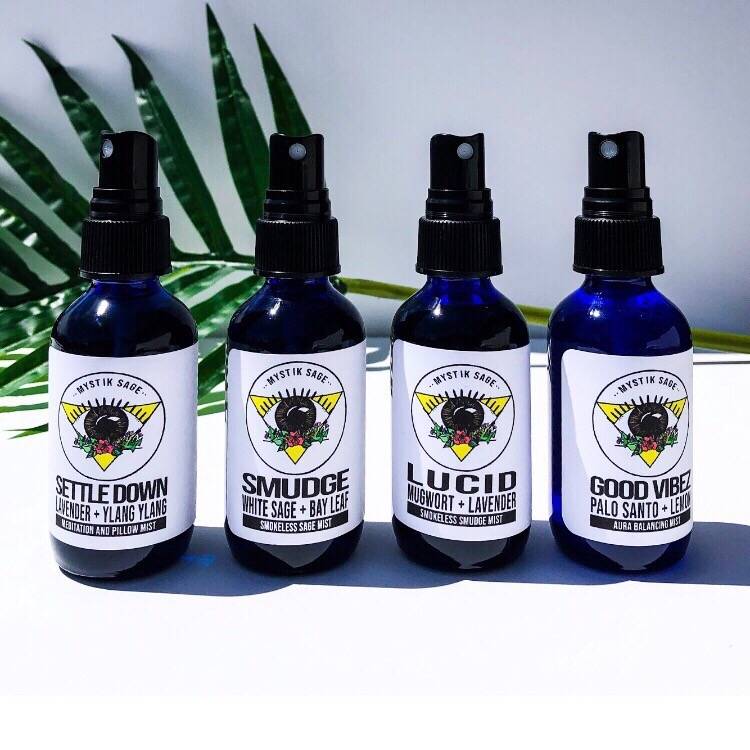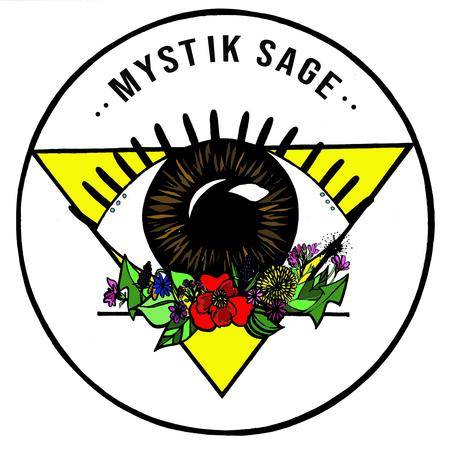 "I bought two bath bombs from Mystik Sage and I love them so much! My skin felt like butter after my bath with the Nefertum bath bomb. The second bath bomb I order had me sleeping like a baby. I will be ordering more!"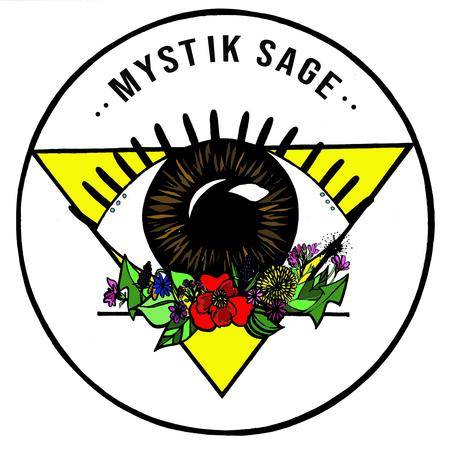 "My body of Aprodite is rocking my world. If you know anything about the energy of the Goddess Aphrodite I can tell you for sure that her essence is captured in this bottle. The oil is soft and moisturizing, not too much for my sensitive skin. The scent makes me feel sexy and powerful, my husband can certainly tell! Thank you for your energy Mystik Sage, this is a staple on my bathroom counter now."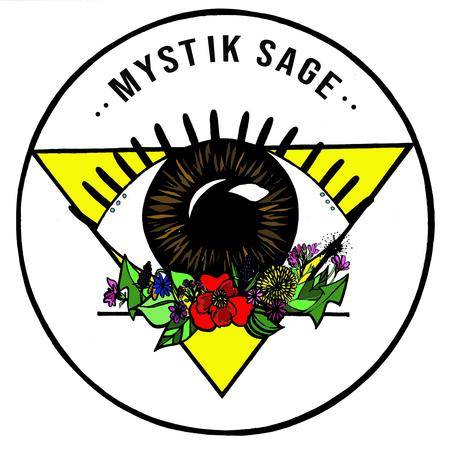 "Your Settle Down mist is EVERYTHING! As soon as the scent hits me my body instantly relaxes. I genuinely feel the intentions that you places into your product. I absolutely love this stuff! It's become a staple in my night time ritual. This mist has also improved my sleep quality so much. I use to struggle with insomia but now I can't wat to get in my bed every night because I know I'm in for some good and peaceful sleep."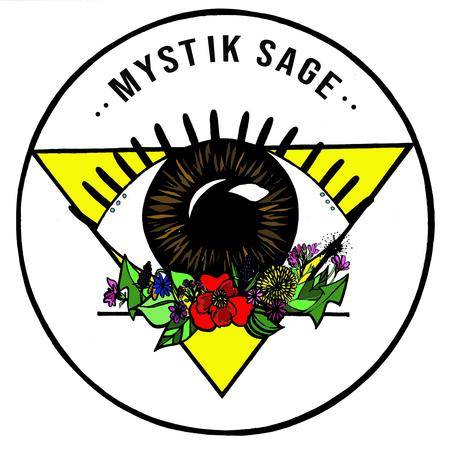 "I've bought the Smudge Mist to keep in my desk at work and when I tell you the energy within my office has shifted, IT HAS SHIFTED!! Everyone is nice and the people I don't particulary care for stays far away from my office. This stuff is magically. Work has been such a breeze, I've already ordered two more bottles."