Self Care inspires Self Love
Mystik Sage was born out of a need of self discovery. I began creating products from herbs and botanicals that introduced themselves to me via my dreams as a way to cope with feeling drained, depressed, and uninspired. Working with plants made me feel at peace. Months later Mystik Sage was created with the guidance spirit and my manifestation toward a new journey began.


Here we create our brand products in house and by hand; with the finest plant based material we can find. We source locally and small when possible. Our products are vegetarian, some are vegan, each one is created with the upmost love and respect for the plant world. Our products are intentionally crafted in alignment with the moon, sun and stars. We created with hopes to uplift your spirits, cleanse your energy and nourish the mind + body.
We create vibrational medicine for vibrational beings.
We give thanks to you for taking the time out of your busy day to visit our site.
I hope you find what your soul desires.
Be well friends.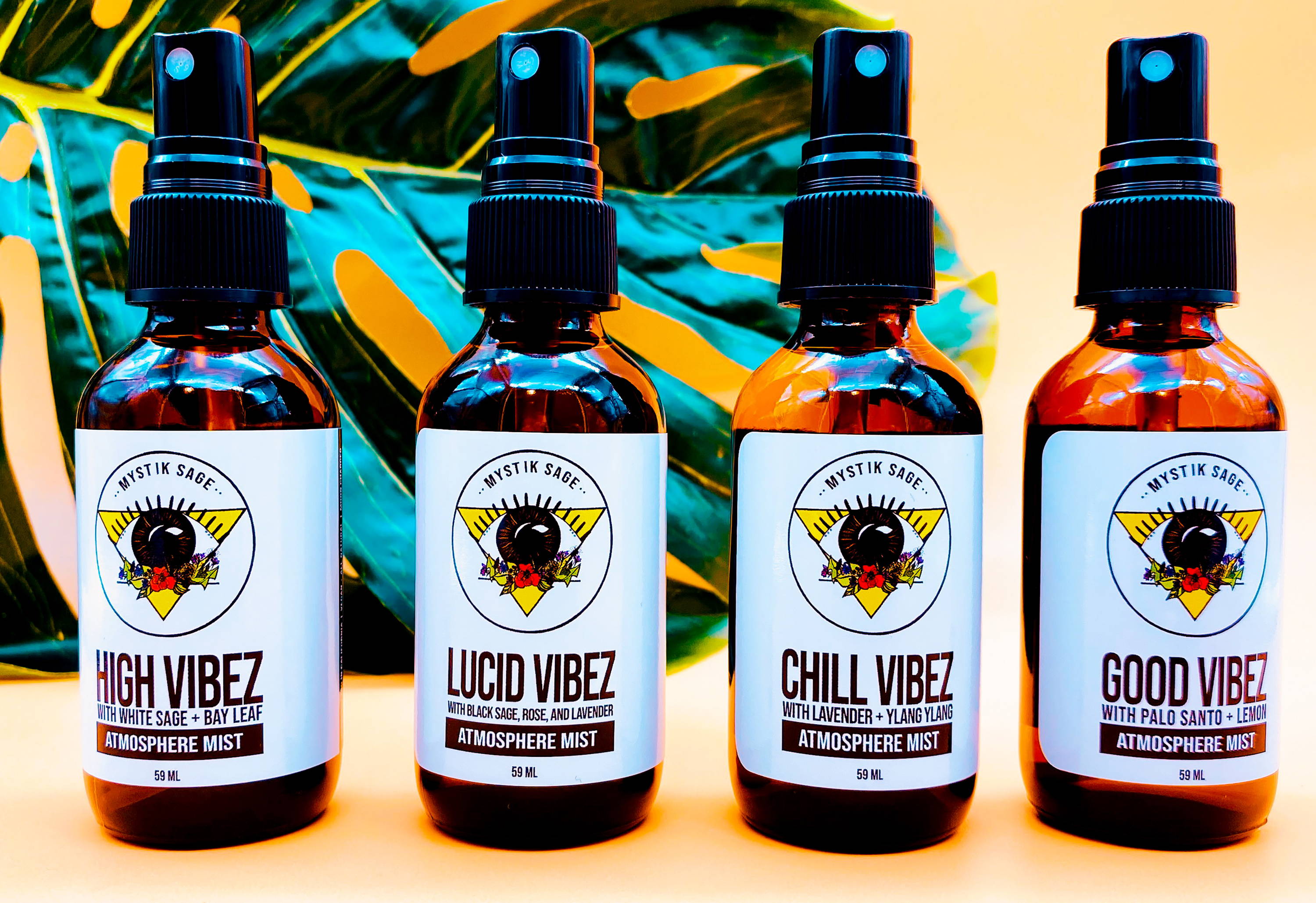 "Be happy and take care of yourself, but be happy with the beautiful things that make you, you. -Beyonce"